Saving Lives at 80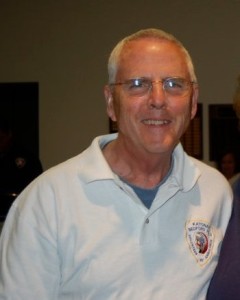 "When did I join KBHVAC?  Late in life, compared to so many of my colleagues who have served many more years than me.  They started at much younger ages and juggle service with all-consuming day jobs. I retired in 1997 and joined during the summer of the next year.
Coincidentally, the bug bit me after one fall night on the Taconic Parkway in 1997.  I was returning from our daughter's house in upstate New York when we came upon an accident that had just happened. I stopped to help. It was a pretty bad one by most any standards – a rollover into a steep median that had ejected everyone from the car.  All occupants were scattered and not easily found and the injuries were pretty serious.  Soon others stopped, some of whom were volunteer ambulance members.
No need to go into details other than to say I found that I stayed cool and helped get the injured passengers into the ambulances.  The bug struck and lingered, and I soon applied to join KBHVAC.
How many calls?  I didn't keep notes, but each time there was a fuss made over the number, I said to myself, "Why not a bunch of calls; I'm retired and live only a couple of stone throws from the garage."
Highlights?  By the time I started, we had lived in Katonah almost 30 years.  Joining KBHVAC allowed me to work with so many people yet unknown to me: diverse in background, smart, dedicated, fun and interesting to be with while doing what we do – responding to calls for help.  I quickly figured out that calls varied greatly but that, serious or mundane, all calls for help were real and our help was appreciated, expressed or not. Each one was a highlight for me.
There was one call early on in my service that has stayed with me. A 78 year-old-man (who seemed elderly to me at the time) had gone down while raking leaves.  A highway department crew was working nearby and called 911.  The crew responding from KBH consisted of: Dr. Marcus (then head of ER at NWH; this was the the only time I knew him to go on a call), Kristen Lawton (then Kristen Hickey, EMT), Bernie Robert's daughter, Rebecca (EMT), Cat (whose last name I don't recall, also an EMT), and me.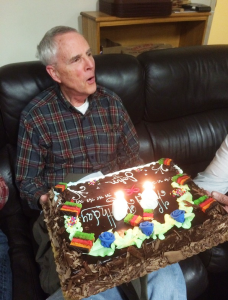 The man was unresponsive when we got there, but that team saved him and he lived on for quite a few years.  Who wouldn't want such a team to be there on that kind of day?  "Save calls" are a highlight, for sure. 
The "non-business" occasions – chicken dinners, holiday parties, picnics, cleanup the ambulances, etc – have all been good fun and opportunities to enjoy time with good friends.
The whole experience taught me a lot – about the body, care of injured, emergency driving and so much more.  All of it has been worth knowing, and I'm sure to learn more yet as I carry on doing what we do." 
John Stanley celebrated his 80th birthday in March 2015 and remains an integral part of our ambulance corps.  We are grateful to have him as part of the KBHVAC family. Happy Birthday John – and thank you for all you do!  
Proudly serving the community since 1963
KBHVAC is an all-volunteer organization and the primary provider of basic emergency medical services in the Katonah and Bedford Hills area. Over 100 members respond to calls 24 hours a day,
365 days a year.

EMERGENCY: CALL 911 for medical emergencies. We're there for you!