Volunteer
"Volunteering is an act of heroism on a grand scale. And it matters profoundly. It does more than help people beat the odds; it changes the odds."
– Bill Clinton
KBHVAC is a nonprofit, all volunteer organization. We respond to over 900 emergency medical calls annually. Join now, and help save lives in our local community.
Who can join?
You can join if you're healthy and if you live or work in the Katonah or Bedford Hills area. Adult members are above 18 years old and Junior Corps members are 16 or 17.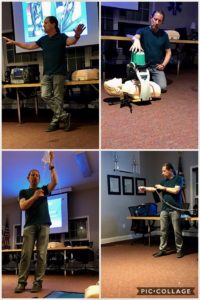 What's the time commitment?
All members are expected to be available for one six-hour shift each week. In addition, members attend one business meeting and one training session each month. These are held on Wednesday evenings.
Can members respond from their workplaces?
Yes – members respond from home and work. When on call, members must arrive at the Corps within 5 minutes of receiving an emergency page.
Is special training required?
KBHVAC will provide all necessary training and education.
Why join?
There are many reasons to become a part of KBHVAC. You will have the opportunity to help others when they really need you. You will learn skills that may save the life of a family member or a friend, and you'll become part of a team of people who truly care and want to make a difference in people's lives.
How do I get started?
To print and mail an application, a downloadable PDF is available here.  Mail competed application to:
Katonah Bedford Hills Ambulance Corps
PO Box 43
Katonah, NY 10536
Click here to fill out the online membership application.
Please note that Junior Corps members will be required to bring a parent or legal guardian to their membership interviews.  
More questions? Contact us at info@kbhvac.org.
"One is not born into the world to do everything but to do something."
– Henry David Thoreau