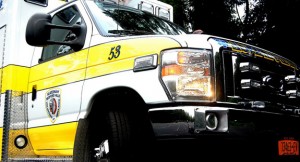 Sunday, May 15, 2016
10a – 4p
Our Open House coincides with the start of National EMS Week, which brings together local communities and medical personnel to publicize safety and honor the dedication of those who provide front line emergency services.
Family fun includes EMS-themed activities, ambulance tours, food and games, traffic safety demonstrations, a bounce house, an extrication drill and blood pressure screenings. At 1pm, our newest ambulance will be introduced and named in honor of a member.   Throughout the day, we will be available to discuss volunteer opportunities.
Many local businesses contributed to our Open House and we are deeply grateful for their ongoing support: 
Apogee – Bedford Hills Deli – Bedford Bagel and Bakery – Blue Dolphin – Carvel – Charles Department Store – Decicco's – Ebba – Fine Lines – Fred's – Goldberg's Bagels – Gorgeous Nails – James – Katonah Shipping – Katonah Wine – KR Cafe – Little Joe's – Marti Martial Arts Academy – Nails (Katonah) – Peppino's – Pizza Station – Presto Lube – Pro Body – Sammy's Kosher – Setti e Venti – Shawn Fitness – Sinapi's Pizza – Sound Concept – Tengda – Westfair Pools